G-Taste Mimo Pod kit – the talking name
Congratulations, my friends. Our marathon triumphantly exceeded the second week – we're going well, however, the reasons for our meetings are becoming less and less. I hope that manufacturers will move faster so that you and I do not stray from a given pace.
Today I want to introduce you to the creation of the company G-Taste. As it turned out, this is not a novelty, but precisely the device from which the brand started – a pilot project, so to speak. Naturally, it does not differ in originality, but it does not weave in the tail either. Yes, and the name is amusing)
G-Taste Mimo Pod kit

Dimensions: 90.4 x 14.5mm
Weight: 24g Case
material: aluminum alloy + plastic
Power: built-in 450mAh
Cartridge capacity: 1.3ml
Evaporator resistance: 1.8Ω
Output power: unknown
Operating mode: POWER
Protection: from low / high resistance, from overheating, from short circuit, from overcharge / overdischarge
Connector type: magnetic
Screen / diagonal: no
Micro-USB port / charging: yes, charging current 0.5A
Color: see photo below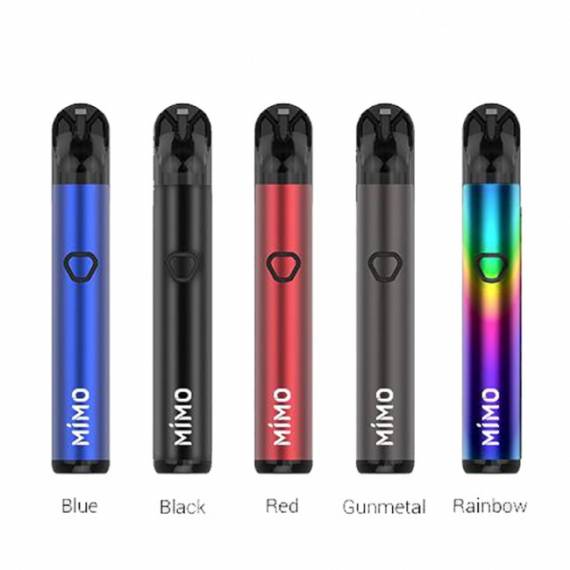 Options
– Mimo mod
– replaceable cartridge 2pcs (one is preinstalled)
– lanyard
– refill bottle
– USB cable
– user manual
– warranty card

The exterior is the simplest, but restrained and maybe even austere. It's for the better – they're accused of simplicity much less often than excessive decor. The logo and a kind of button are the whole economy. The profile is round, so that the novelty can be easily dubbed vep foam)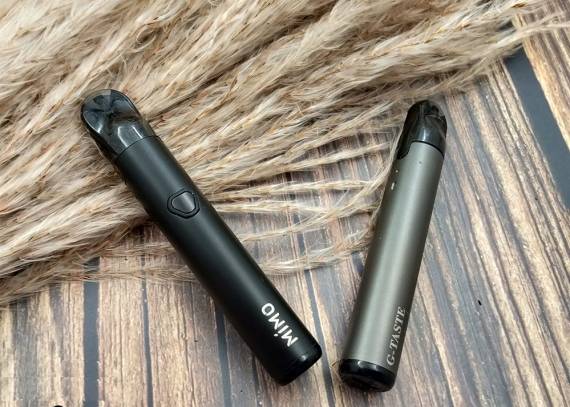 The starting assortment is normal, but without excesses – only the most common colors.

Small capacity cartridge, magnetic connector, flattened mouthpiece. It will refuel on the side, it seems that the hole for these purposes is quite large. The built-in evaporator is an amateur – it offers a very high resistance. Profile, of course, with nicotine saline.

The main body, perhaps, will not be able to boast of a particularly capacious built-in battery. It will take less than an hour to fully charge it, which is quite acceptable by today's standards. The charging connector flaunts at the bottom of the device – everything is standard.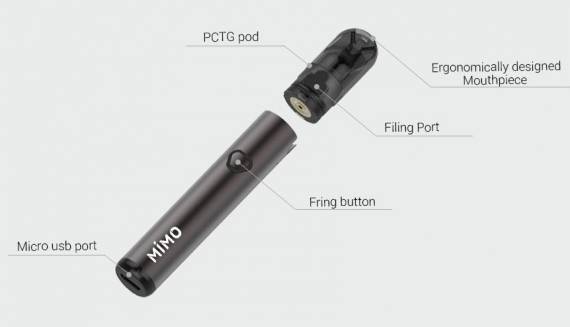 The central place on the mod is given to the fire button. It is not small and is surrounded by an LED indicator. I did not find any information regarding the possibility of changing the output voltage, which means, in addition to the main function, the button can only turn the device on and off.