Ambition Mods Purity MTL RTA – again at 18mm
Trying to alternate the novelties of the AIO segment with other delights of the vape market, I hasten to introduce you to the next creation of the Ambition Mods brand team that I loved in spirit. Personally, I am pleased with it, since it focuses on "small" devices – whether it is MTL, or single-spiral drips – plus their products are always original. They use their thoughts and best practices instead of stupidly copying more famous brands.
Ambition Mods Purity MTL RTA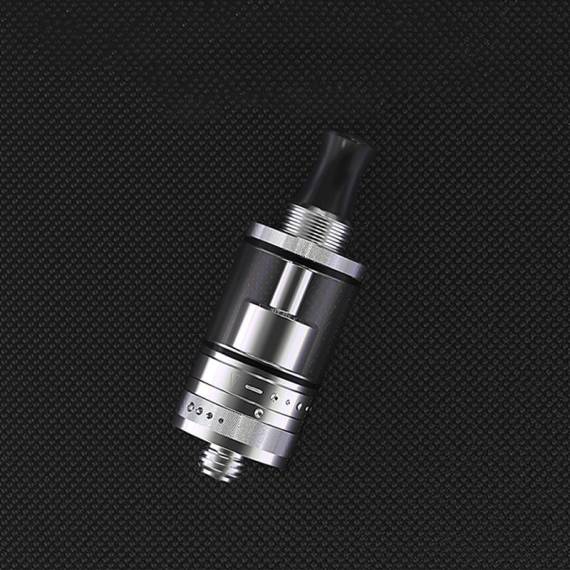 Case Material: Stainless Steel Atomizer
Type: RTA
Capacity: 2ml
Diameter: 18mm
Height: 52mm with drip tip
Connector: 510, pin gilded
Weight: 30g
Color:see the photo below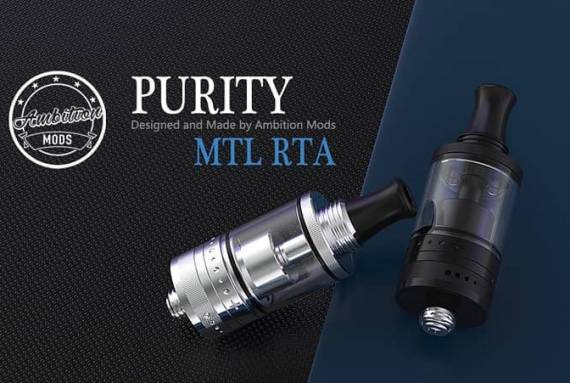 Options (probable)
– Purity MTL RTA
– screwdriver key
– spare origins
– spare screws
– spare glass
– user manual The
exterior of our hero, as always with this brand, is very ascetic. These guys do not even bother to plop the engraving with the model name onto the dome – that's what their willpower is). We can say that they have a correct understanding of the work of the bow – bare steel, the complete absence of decor.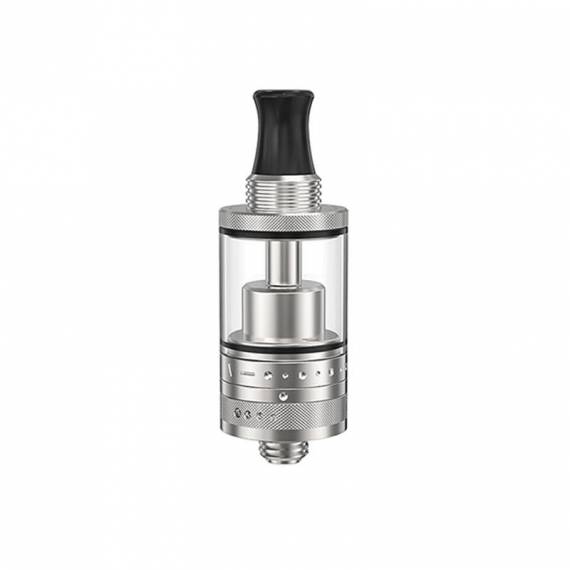 Oddly enough, the diameter was chosen to be 18mm. By the way, this is the second such atomizer in recent years. And when did the fashion for them start / resume, or did I miss something?

The drip type is made of delrin, landing 510th. Under it is a lid that is secured by a threaded connection. Moreover, the construct, as you see, is rather strange. First you have to twist the ring, and then remove the cover itself. I won't know why the developers needed such difficulties.

We were not shown refueling holes. The capacity is small, although with such a diameter it is still nothing. There is no information about the "magnifying" glass. Most likely, he himself will not be in the box.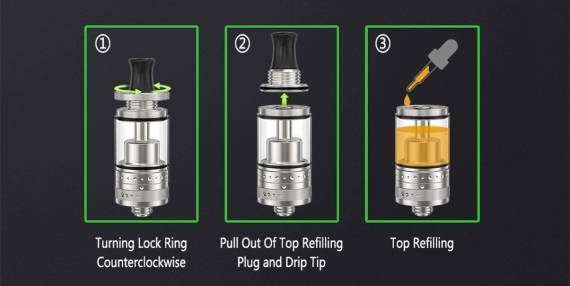 The deck was shown to us casually, but in vain. Here we see two racks for the correct fixation of only one spiral. But there are no limiters on the racks, therefore, the legs will have to be wrapped around the screws, of course, if there are no special holes in the racks.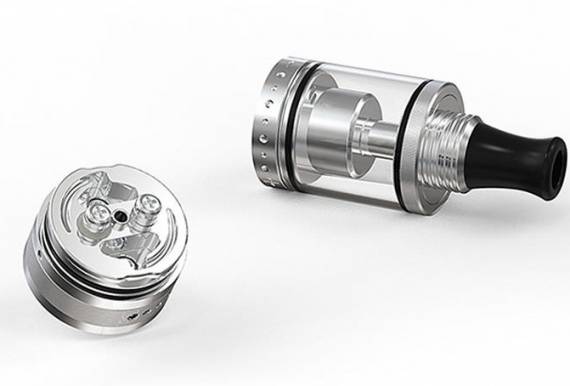 The nozzle is blown directly under the coil, its diameter is unknown. There are plenty of places for laying cotton wool.
The tank has a function for controlling the feed. It is a very convenient feature, especially for MTL.

Everything is adjusted by a swivel ring located immediately under the glass. For convenience, tips are applied to the atom.

Adjustment of an inhaling by originality does not shine and it is good. The risk swivel ring has a very decent variation in airflow settings. In total, four holes are provided on each side, the diameter of the latter naturally varies. In addition, you can limit the holes on one side only.