Aspire K1 Stealth Kit – "witty" stealth 
Long ago, Aspire did not shine on the front pages of vape news feeds. However, now she has every chance. The fact is that a couple of days ago they presented a starter kit, as you remember, these guys get such things, including AIO, for a feast. Therefore, it would be foolish to waste earned credit of trust in vain. Let's see if the developers managed to save face this time.
Aspire K1 Stealth Kit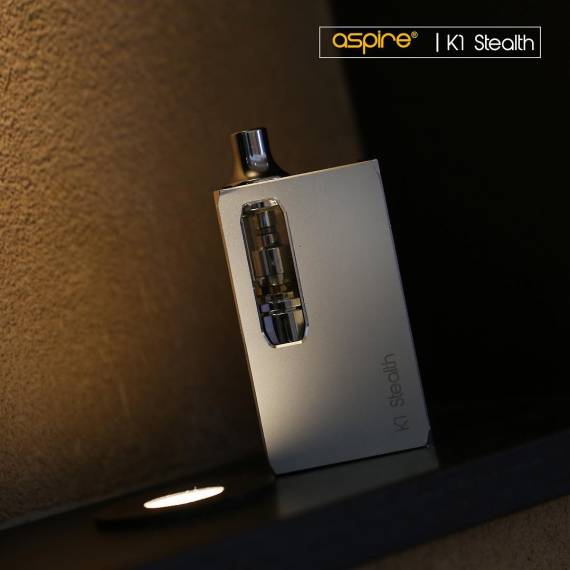 Dimensions: 82 x 39 x 21mm (whale fully)
Weight: unknown
Case material: aluminum alloy + plastic (probably)
Power supply: built-in 1000mAh Tank
capacity: 2.4 / 1.9 ml
Evaporator resistance: 1.6 / 1.8Ω
Output power: up to 12W
Operating mode: POWER
Protection: against low / high resistance, from overheating, from short circuit, from overcharge / overdischarge
Connector type: magnetic
Screen / diagonal: no
Micro-USB port / charging: yes, charging current unknown
Color : see photo below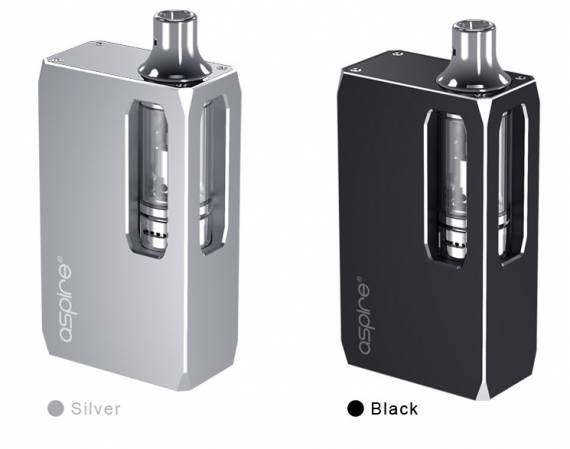 Options
– K1 Stealth mod
– K1 plus tank
– replaceable cartridge 2pcs 1.6 / 1.8Ω (one preinstalled)
– adapter for the connector
– USB cable
– user manual
– warranty card
Contrary to the corporate style of the last years of development, they took a different path – they decided to execute a rectangular case with sharp corners and edges. At the exit we get a kind of stiff, almost English "avarice" device. And what, quite a decent bow.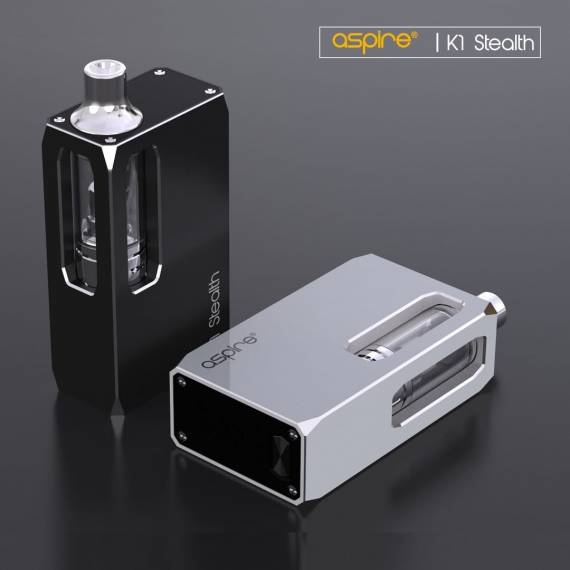 Dimensions are not the smallest, but the drip type sticking out is to blame for this. And yet the stele here takes place, both in the name and in harsh reality.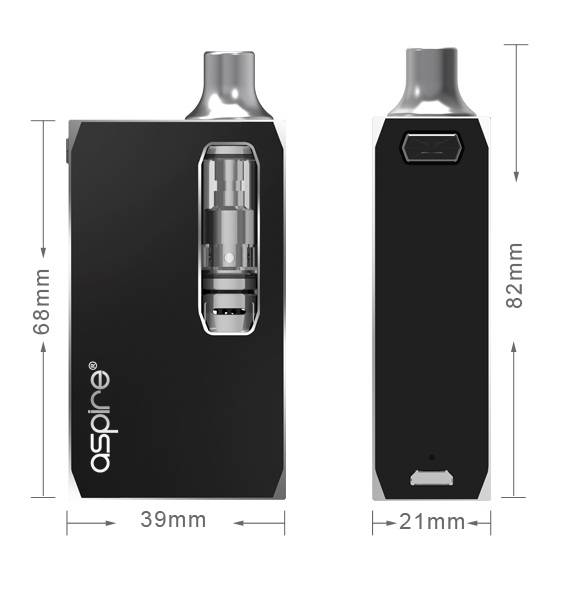 It is not clear why the developers limited themselves to only two color options. Usually from the start they offer a very decent choice for brand admirers.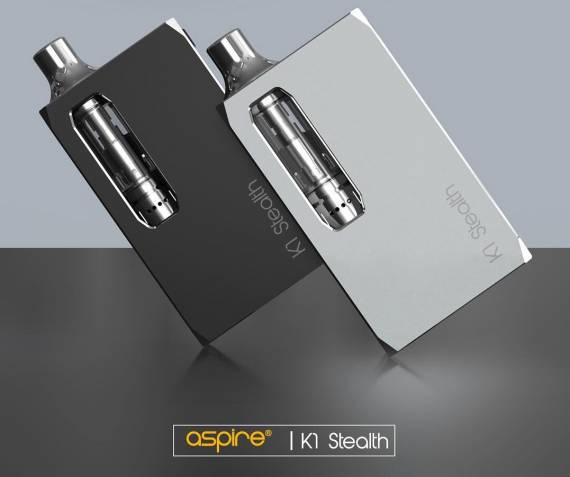 The complete tank is very simple, the capacity is slightly above average, it will refuel from above (on the contrary in the TPD version). Adjustment of airflow, as I understand it, is still provided. Two types of replaceable evaporators are offered, both of them on nichrome. Connector 510, there is an adapter for the mod.