G-taste Aries 30 RTA – a monster with three spirals and incredible capacity
G-taste is a relatively new player in the vape market – they have not yet managed to grow a bunch of multidirectional devices. They started, as expected, with the AIO set, by the way, very original. Well, now they decided to start storming the segments more seriously – and in them they decided not to exchange for ordinary decisions. Therefore, I hasten to introduce you to a rather rare instance of its kind – a serviced tank with three spirals.
G-taste Aries 30 RTA

Case material: stainless steel
Atomizer type: RTA
Capacity: 6 / 10ml
Diameter: 30mm
Height: 49 / 58mm with drip type
Connector: 510, pin is gilded
Weight: unknown
Color:see the photo below.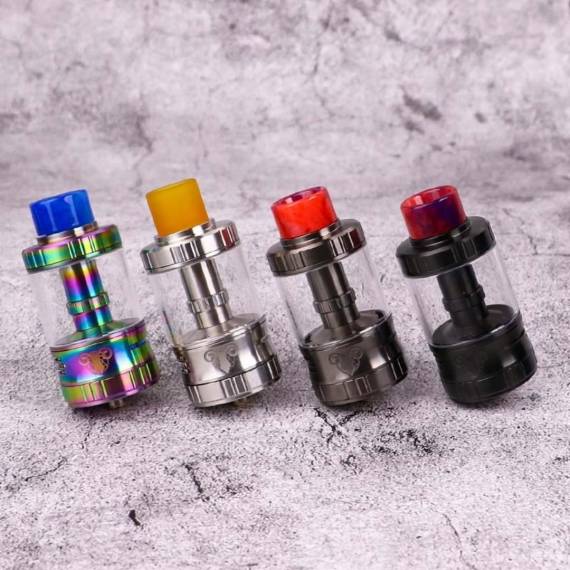 Options
– Aries 30 RTA
– pre-wired spirals 3pcs
– cotton
– additional drip type
– shaft extension
– key for installing the shaft extension
– wrench-screwdriver
– spare origins
– spare screws
– additional glass
– user manual

Appearance of our hero, despite the seriousness of his intentions is rather modest. To be honest, in the first photo I generally thought that it was a non-service – it looks so non-standard. With the decor, the developers decided not to experiment, were content with the small.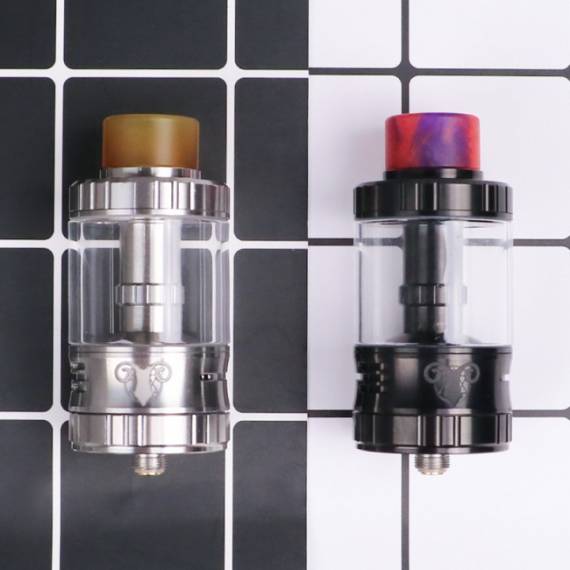 Separately, it should be said about the dimensions – of course, they are very decent, with both diameter and height. Well, as if the profile obliges – a large tank for more spirals. Naturally, the capacity does not lag behind the size – as much as six milliliters. And if this doesn't seem enough to you, the shaft extension and magnifying glass (not dough) are used. In this case, it's just a "tanker" for slurry. The cover is probably on the thread, but causal holes were not shown to us.

In the design options proposed by the developers since the start, you will not find the original colors. The guys decided to limit themselves to four, providing customers with a standard palette. For beginners, this is commendable.