Geek Vape Zeus Sub ohm Tank – unservice, spill, zeus – which of these words captivates?
And again, I pamper you with new products that have absolutely nothing to do with the AIO segment. I've arranged a vacation right for you – well, nothing – THEY will be back soon (((
In the meantime, fans of the Zeus atomizer series are jubilant, though jubilant – rather just shake it. After all, the Geek Vape company recently released the first non-service under this "brand." It is likely This new product will become popular, by the way, the developers did everything possible for this, but more on that later
Geek Vape Zeus Sub ohm Tank

Case material: stainless steel
Atomizer type: maintenance-free
Evaporators: 0.2 / 0.4Ω
Capacity: 3.5 / 5ml
Diameter: 26mm
Height:42.5mm without drip type
Connector: 510, pin gilded
Weight: unknown
Color: see photo below

Options
– Zeus Sub-Ohm Tank
– replaceable evaporators 2pcs 0.2 / 0.4Ω (one pre-installed)
– spare glass
– spare origins
– disassembling tool
– manual user
– warranty card To

discuss the appearance of unservice is a thankless task, since they are not much different from each other. This is what happened with our guest – in appearance this is a completely ordinary service. So, but not so. There is still a remarkable moment – this is a traditional print on the inside. Dimensions are average, the decor model is not garbled.

The color scheme is gorgeous – geeks in this regard have never been stingy – eagles!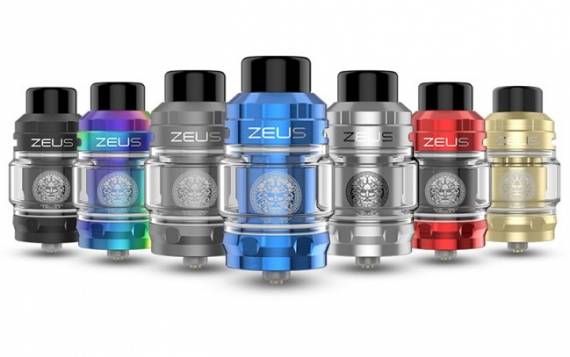 Drip type 810th landing, it is made of plastic. It seems to be a little tall, although this is not necessary.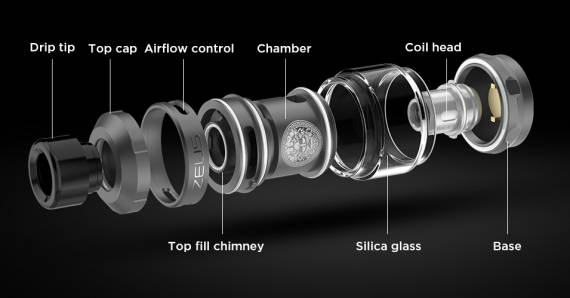 And all why – yes, because it's a tank spill. Air inlets are located directly above the glass. As a scratch for the convenience of rotation, a relief engraving with the name of the model.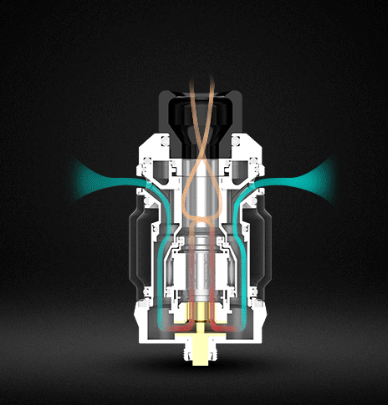 The cap is probably on a threaded connection, risks are attached. The filling holes were not shown to us, although the developers report that they have upgraded them in order to minimize unwanted leakage of slurry out. The capacity with the bubble glass is normal, which can not be said about the option with an ordinary flask.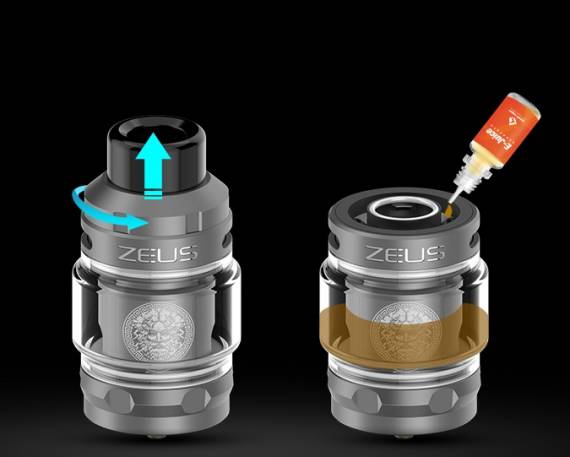 There are two types of replacement evaporators. Moreover, as I understand it, they can be replaced with a filled tank. And I don't understand that all manufacturers are chasing it this way … As if this problem were stuck in a rotten bone in the throat of all users without exception.

Well, now the promised marketing "tricks" of developers for a better start to sales of this new product. In addition to the fact that the non-service will be sold separately, it is planned for sale with the extreme flagship of the manufacturer – Aegis Legend .