And again I will share my opinion about one very original copy, and at the same time I will amuse you. MTL, as a segment, always attracts increased attention from our brother, so I decided on this opus. The topic, of course, is not new – it's not forbidden to just look
 GeekVape Ammit MTL RTA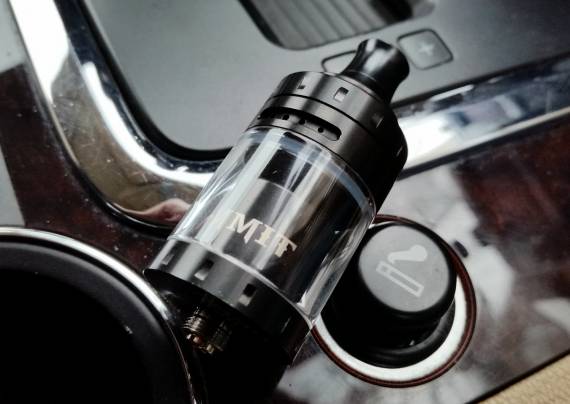 Case material: stainless steel Atomizer type
: RTA
Capacity: 4ml
Diameter: 24mm
Height: 51.5mm with drip type / 40.5mm without drip type
Connector: 510, pin gilded
Weight: 70g
Color: see photo below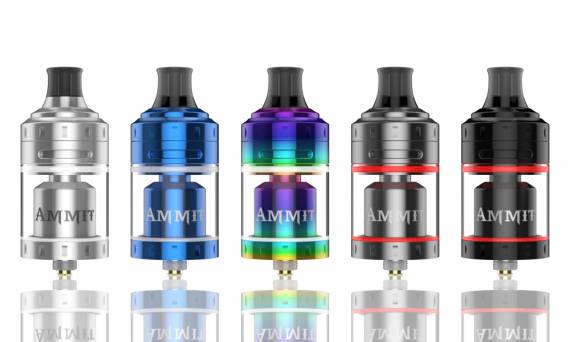 Options
– Ammit MTL RTA
– pre-wound spiral
– additional drip type
– wrench-screwdriver
– spare origins
– spare screws
– spare glass
– user manual
– certificate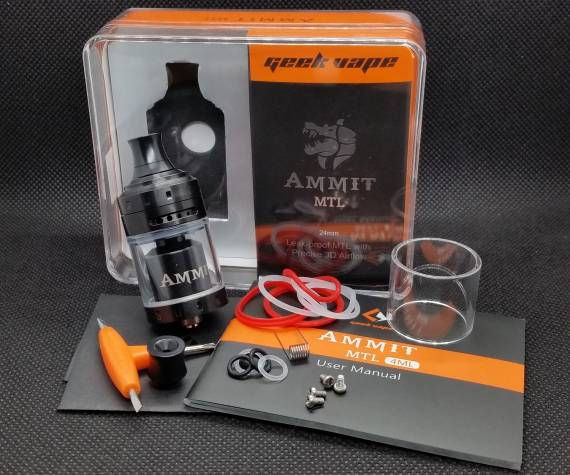 The appearance of our guest is quite decent, even somewhat extraordinary. It is tailored rather politely, and you still have to look for such a construct in this segment.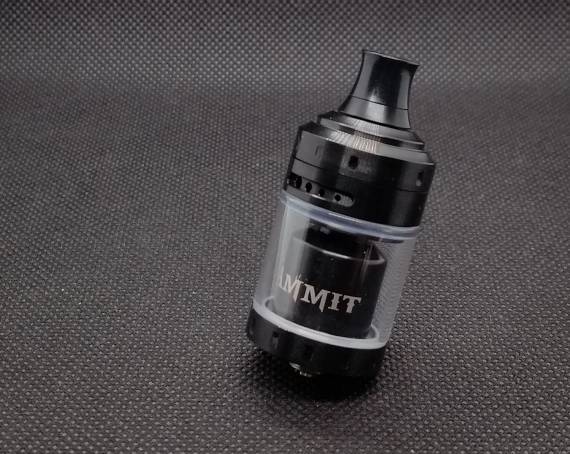 However, if you compare it with colleagues in the shop, it looks very bulky. I suppose you paid attention to the weight in TX. It is simply unbelievable – a heavy piece of metal, which strives to outweigh my in turn weighty colossal. Well, not everything is so bad, but it removes heat just fine.
The drip type is made of delrin, it is comfortable to hold in the lips, and it proved to be normal in work – there are no complaints. The kit includes a removable pipka or tip, it is fixed with a thread. The inner diameter of these specimens varies – 3 and 2 mm, respectively.
The lid is a very massive element – it is a pity that I did not weigh it separately, it seems that a third of the weight of the tank falls on its share. Threaded fixation, medium in length, there are risks for convenience. Under it are a decent size gas station holes. Everything is fine here – I'm not squeezing out from under the lid.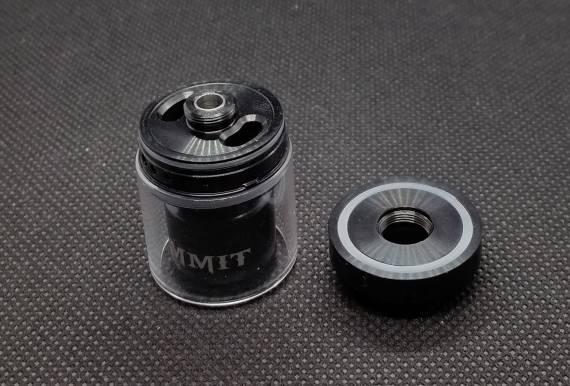 A removable swivel ring with a stop is responsible for adjusting the airflow. On my copy it was with backlash – it went back and forth about a millimeter, although it didn't hang on its own. His move is lightweight, but the tincture does not spontaneously spoil. Variation of the puff is quite decent – you have at your disposal both a wide "bar" and fine-tuning. At the exit, we get a "tight" tight pull from the "bottom", and a shortened dtl from above, at which you can drag directly into your lungs. Everything is clear here, although there is a small air leak from under the ring on completely covered airflow.