iCare Flask by Eleaf – flask for MTL. Familiar forms!
Eleaf does not let competitors relax and regularly updates its range. Most often, the novelty immediately hits exactly the target and sells well. It seems to me that the iCare Flask introduced a couple of days ago will repeat the success of its predecessors.

It is impossible not to notice that the vector of development of the vaping industry has changed dramatically. The most primitive devices no longer cause a smirk to the owners of huge, powerful setups. This is well understood by the manufacturers themselves. This is especially evident in the increased attention to the external of such devices. Designers try to do their job well (but not all: D) and highlight their product.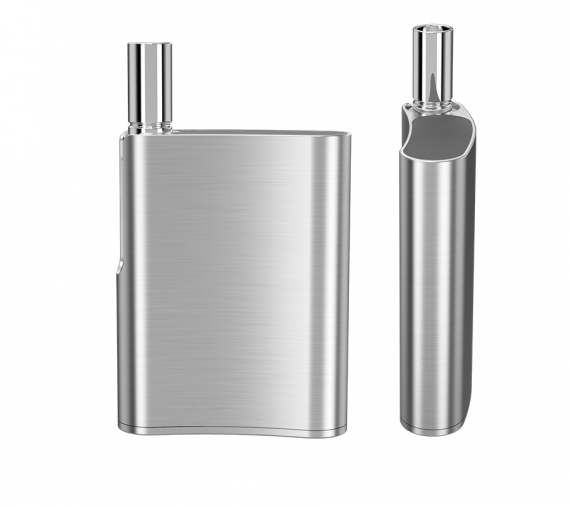 Dimensions :
Height – 71 mm.
Width – 42 mm.
Thickness – 12 mm.
Weight – 69 g.

I believe that in this particular case the task was handled perfectly. The device lives up to its name and is made in the shape of a jar. The body is a little curved and even in a small palm can be lost. The controls are scattered throughout the case and I can only find fault with the micro usb connector, which was at the bottom. The atomizer is fixed with magnets in a special compartment. At the time of publication, only two colors are available. But I think that they will fix it soon.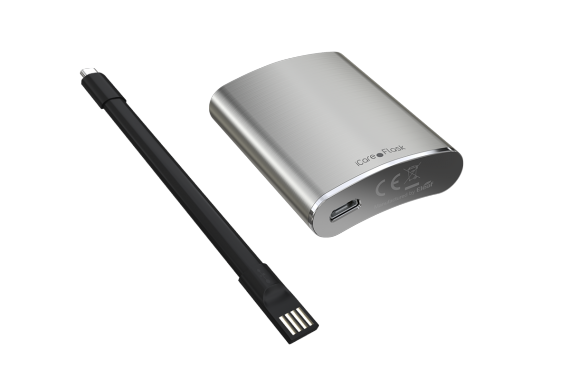 Despite the fact that this baby can cause a feeling of nostalgia for the old-school VaporFlask boxestechnically, he is far from them. Although, it would be more correct to say that it is designed for completely different purposes. From what is already known, the battery capacity is 520 mah. What else … there is a charge status indicator and a micro usb connector. Activation takes place using a puff sensor.

If the battery pack can still suggest some technical complexity, then just a glance at the complete tank is enough to understand all its simplicity. The principle of operation is elementary – a tank, a blowing system and an evaporator. There is no assortment of consumables – only the option on ceramics with a resistance of 1 ohm is available.

Directly to the evaporator, air enters through a tiny hole in the bottom of the atomizer. Conclusions about what a puff should be expected here do yourself. But it seems to me that this kid can give a very good MTL traction, as for its price. Refueling takes place from above, and the tank holds an incredible amount of liquid – 1 ml 🙂