IJOY Neptune Kit – double-glazed window
AIO kits just don't let us go. So today we will get acquainted with the newly made hearth. It was introduced just the other day, and left the pen of the IJOY company. It is noteworthy that the rookie is very similar to the previous update of the manufacturer. Well, it's not for us to judge the sculptors – let's just try to enjoy.
IJOY Neptune Kit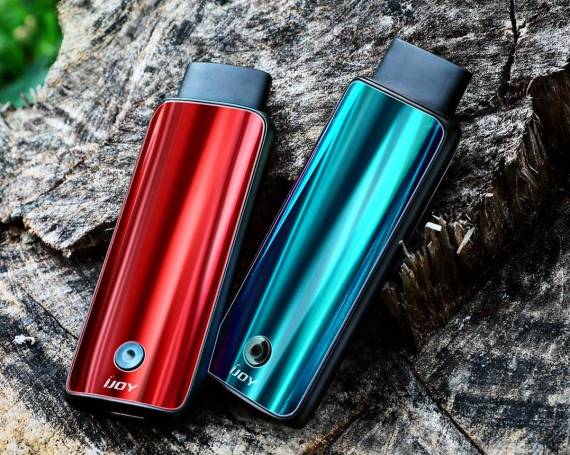 Dimensions: 86 x 31 x 14mm
Weight: unknown
Case material: zinc alloy + glass
Power: built-in 650mAh
Cartridge capacity: 1.8ml
Evaporator resistance: 1.2Ω
Output power: up to 12W
Operating mode: POWER
Protection:from low / high resistance, from overheating, from short circuit, from overcharge / overdischarge
Connector type: magnetic
Screen / diagonal: no
Micro-USB port / charge: yes, Type-C, charging current unknown
Color: see photo below

Options
– Neptune mod
– replaceable cartridge (preinstalled)
– USB cable
– user manual
– warranty card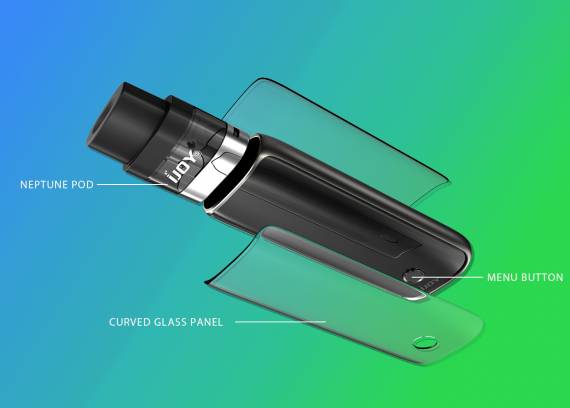 Our hero is moderately decorated, although this is how to look. After all, developers again offer curved glass panels as a "cover". Apparently they really liked this idea. By the way, such a construct will probably save lacoras from chips and abrasion, but its strength, most likely, leaves much to be desired.

The color scheme is decent – there are both classic and bright colors.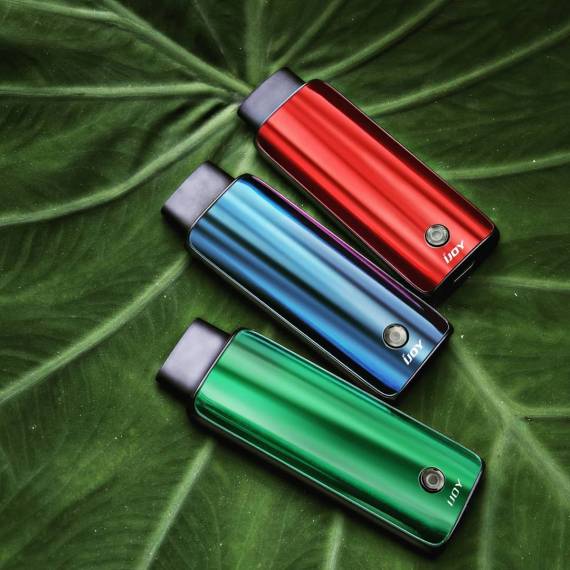 The replacement cartridge is fixed with a magnetic connector. Its capacity is small, it is refueling at the same time from above. However, if I understood everything correctly, then I still have to take it out of the mod for these purposes. The evaporator is built-in; it changes with the cartridge.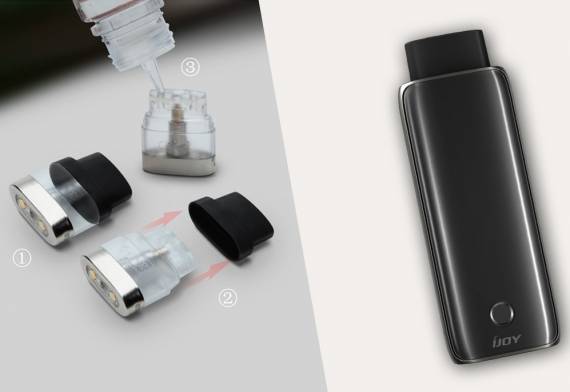 The main body is hidden built-in battery of medium capacity. The cycle time of its full charge is unknown, but the Type-C connector, with all its appearance, hints that the host will not linger for a long time. By the way, this same connector was settled at the bottom of the device.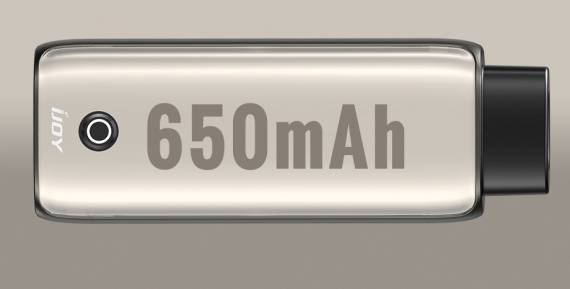 On the front side, at the very base, a small button is visible. No, this is not a fire – this is a button for changing the output voltage – the activation of the device is probably by delay. In total, three modes of 3.5 / 3.6 / 3.7V are provided. Around the key you can see the LED indicator strip.

I did not find an adequate price tag at the time of publication. Probably worth the wait.