New Old Offers – Mechlyfe Arcless Mech Mod and IJOY Mercury kit
I've got new things, so I'm in a hurry to share information with you. Perhaps someone was waiting for precisely this moment and finally find a device for their liking. Our heroes committed a completely different field of berries – one is designed more for beginners, but the other is only for advanced users, moreover, they know the laws of physics "firsthand".
Mechlyfe Arcless Mech Mod
Details can be found by clicking on the link above.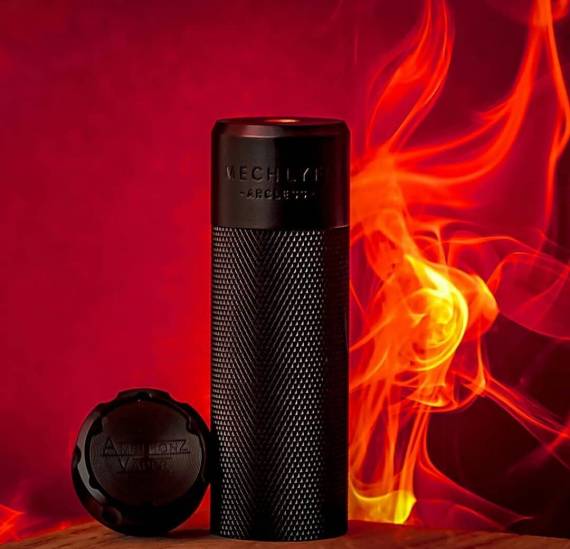 The pilot project of the company is pretty pretty, but we have already met such a design in some places. Unfortunately, to call it the original language does not turn. This mechanical mod with a rather interesting construct.
Dimensions: 91 x 27mm
Weight: unknown
Case Material: brass
Power:1 x 18650/1 x 20700/1 x 21700
Operating mode: POWER
Protection: no
Connector type: steel 510, hybrid
Micro-USB port / charging: no
Color: while only dark color The
initial coloring was only one – dark. But a little later, developers already added replaceable pipe extensions in resin wrap. Now they have added two more options to the already known pair. Why they did not present them together is not clear.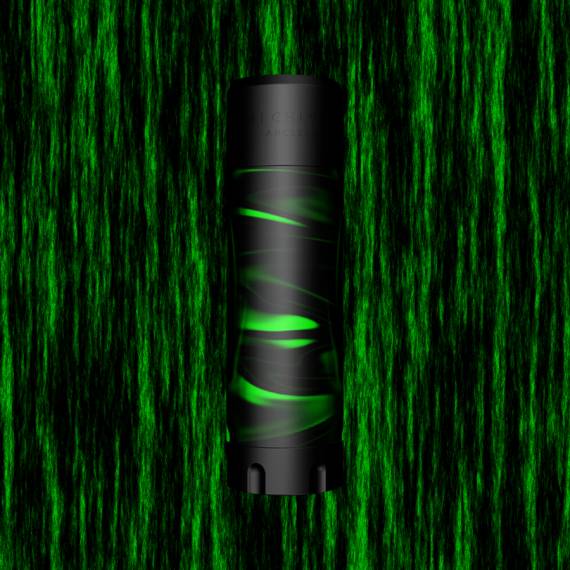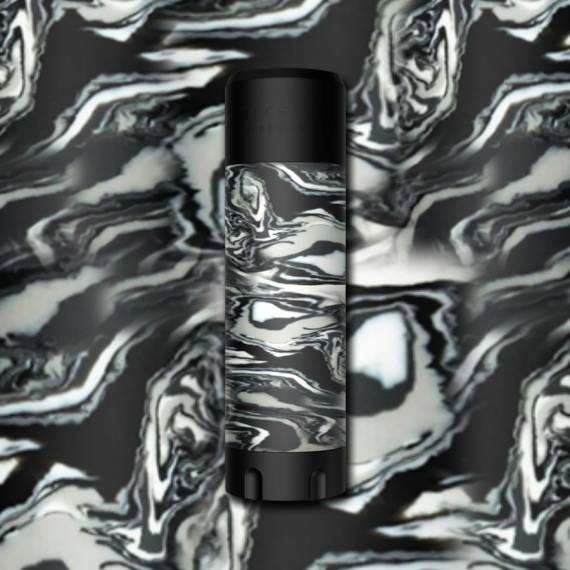 Now the whole line is as follows.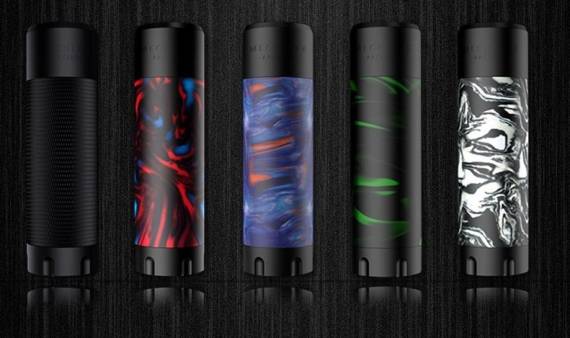 In addition, the developers launched a new package, which, among other things, includes a color-matching drip type.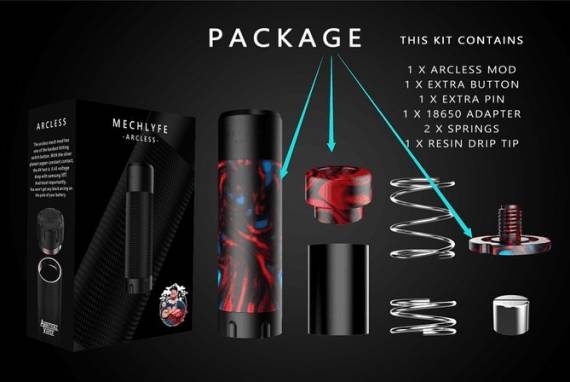 I draw your attention to the fact that the price tag "shamefully retreated" – $ 48.
You can find out the details by clicking on the link above.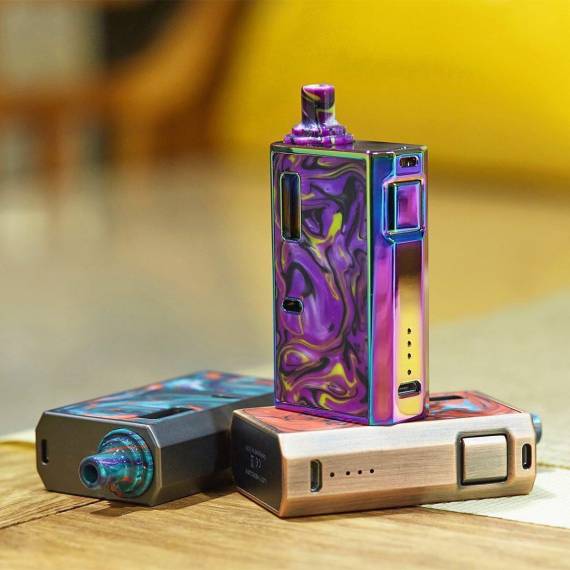 Pretty nice device all in one, it is decorated with a panel of resin, however, as well as our previous hero.
Dimensions: 78.4 x 40 x 20 mm
Weight: unknown
Case material: zinc alloy + stainless steel + resin
Power: built 1100mAch
cartridge Volume: 2ml
evaporator Resistance: 1.0 / 1.2Ω
Output Power: 12W
Voltage Range: 3.15V
Mode: POWER
protection:from low / high resistance, from overheating, from short circuit, from overcharging / overdischarge
Screen / diagonal: no
Micro-USB port / charging: yes, charging current is unknown
Color: see the photo below
There were only four release colors, later developers added a few more monotonous shades.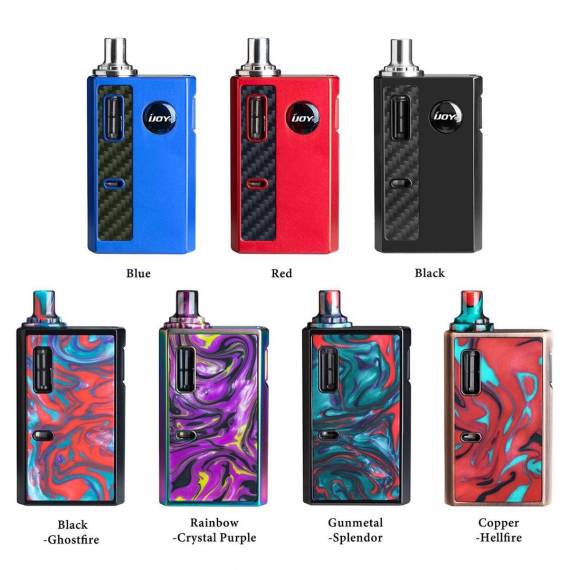 Now the manufacturer will present a couple of new versions. All of them are invariably colorful.

And even there is one, probably, its release is dedicated to the Independence Day of the USA. I