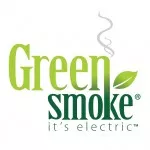 Green Smoke contribution to Soldiers' Angels to be presented Sunday, November 20th trackside at the NASCAR 2011 Ford 400 at Homestead-Miami Speedway.
Miami, FL (PRWEB) November 18, 2011
Green Smoke, the leading provider of electronic cigarettes, is proud to announce their donation to Soldiers' Angels, a non-profit, volunteer-led organization dedicated to improving the lives of US soldiers and veterans. Green Smoke will present their donation to Soldiers' Angels' co-founder Jeff Bader in a special trackside ceremony this Sunday, November 20th, at the NASCAR 2011 Ford 400 at the Homestead-Miami Speedway in Miami, FL.
This past summer, Green Smoke teamed up with NASCAR Driver TJ Bell to support Soldiers' Angels and encourage NASCAR fans to donate to the organization. Bell will be racing in the 2011 Ford 400 for Green Smoke this weekend.
"The NASCAR season finale is the perfect time for us to showcase our relationship with Soldiers' Angels,"
says Steven Arnold, Green Smoke VP of Marketing and Customer Satisfaction.
"The 2011 Ford 400 is the final race of NASCAR's season, and the viewership it attracts is among the highest of any NASCAR race. TJ Bell will be racing the Green Smoke #32 car and this will encourage a sizeable number of NASCAR fans to donate to this very worthy cause."
The mission of Soldiers' Angels is to ensure that "no soldier go unloved." Founded in 2003 by Patti Patton-Bader, the mother of 2 American soldiers, who heard her deployed son say that many of the soldiers in his unit didn't receive any letters or support from home. Bader started asking her friends and neighbors if they would be willing to adopt a soldier and provide them with care packages and support them as if it was their own child stationed overseas. What originally was a small operation of just a few people, in a few short months turned into an internet community with thousands of contributor's worldwide eager to support US soldiers.
The goal of Soldiers' Angels is to ensure that all of our brave servicemen and servicewomen overseas get the care and support that they deserve. Soldiers' Angels, to date, have supplied more than 25,000 First Response Backpacks to wounded soldiers who can find themselves in a military hospital far from their base without proper supplies and clothing. They organize barbeques and outings for wounded veterans who have been injured overseas and provide medical care, food and assistance to homeless veterans who return from a tour overseas and find that they, for whatever reason, have nowhere to go.
Founder Patti Patton-Bader Green Smoke is proud to support Soldiers' Angels and encourages everyone who supports our troops to consider making a donation to this worthy, all-volunteer organization. To make a donation, visit http://soldiersangels.org/.
From: http://news.yahoo.com/green-smoke-r-makes-contribution-soldiers-angels-165215377.html