The Vaptio Tyro Nano kit is just another AIO
While new products in the AIO segment do not let us go, we won't and we especially resist this. For letting them go free swimming – you will look later and you will not catch up. Therefore, I bring to your attention another brainchild of Vaptio. A long time ago nothing was heard about them, but they did not lose time in vain, and came up with several devices at once. However, at the moment, only one of them has seen the light of day – it will be discussed today.
Dimensions: 105 x 19mm
Weight: unknown
Case material: stainless steel + plastic
Power: built-in 900mAh
Cartridge capacity: 2ml
Evaporator resistance: 0.7 / 1.6Ω
Output power: 7 – 30W
Operating mode: POWER
Protection: from low / high resistance, from overheating, from short circuit, from overcharging / overdischarge
Screen / diagonal: no
Micro-USB port / charging: yes, charging current 1A
Color: see photo below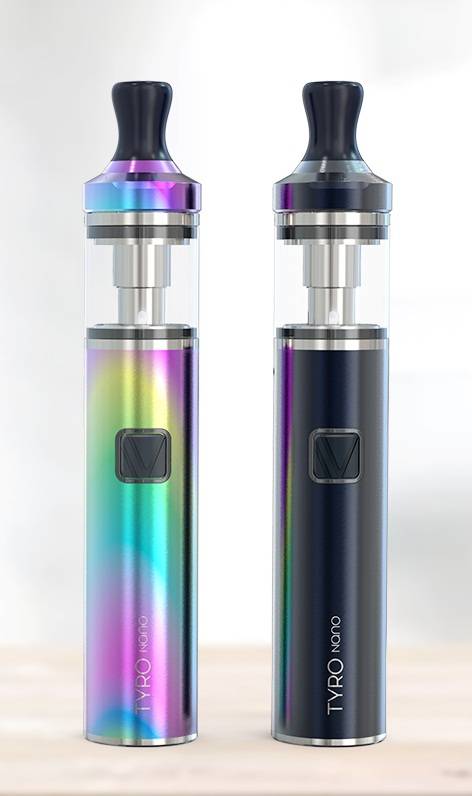 Options
– Tyro Nano
– replaceable evaporator 1.6Ω (preinstalled)
– USB cable
– user manual
– warranty card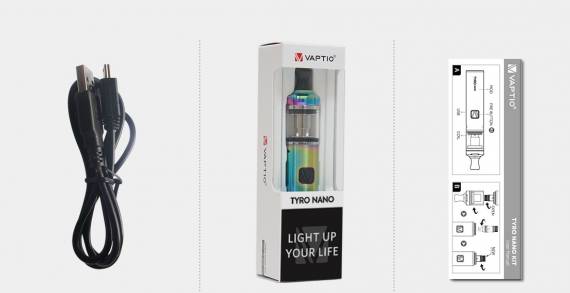 The package bundle is rather poor – they didn't even put a replaceable coil.
Designers of the brand, succumbing to the general influence that started, it seems, back in the spring, decided to release a small set. Moreover, pile it in the style of a pipe-mode. It's not even worth talking about his appearance – he didn't get anything remarkable. Unless a traditional nameplate at the base will help you distinguish it from competitors.

With the color palette, too, everything is sparing – just two starting design options.

As you correctly guessed, the atomizer is non-removable, so this is not an atomizer at all. Its capacity is standard, it plans to refuel from above – just unscrew the lid, and before that "crack" the child's lock.