Uwell Soulkeeper Mod – Fluorescent Pipe Mod
Well, at the end of today I offer you an introduction to the new product from Uwell. Recently, they have been "raging", throwing devices one at a time onto the market. Not only did they have any personnel changes – and the new broom, as you know, sweeps in a new way, which we are extremely happy about. So, we meet a new pipe mode.
Uwell Soulkeeper Mod

The official release, as such, has already taken place. However, the presentation seems to be scheduled only for tomorrow. Therefore, there are gaps in information, and there are not so many photos. But this does not prevent the stores with might and main from collecting preorders for this new product. So why do not we get to know her now. Waiting for a long harnessing manufacturer's marketing team is somehow worthless. Next time will be quick.
Dimensions: 93.5 x 25.6 mm
Weight: 100g
Case material: brass
Power supply: 1 x 18650/1 x 20700/1 x 21700
Output power: up to 110W
Operating mode: POWER
Supported resistance: unknown
Protection: against low / high resistance, from overheating, from short circuit, from incorrect polarity,
Connector type: 510 steel, gold-plated pin, spring loaded
Screen / diagonal: no
Micro-USB port / charging: no
Color: see photo below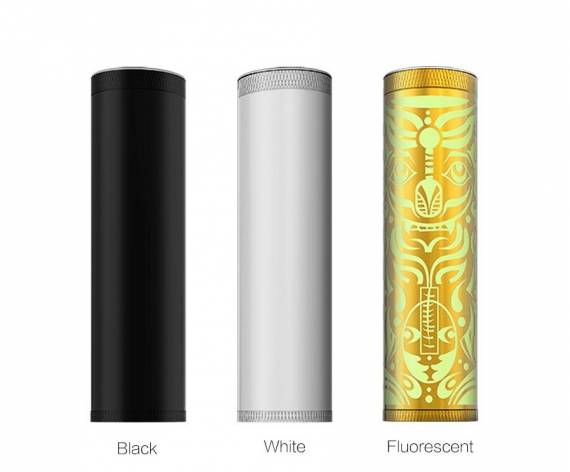 Options
– Soulkeeper mod
– user manual
The mod looks boring for me. Well, there's no zest in it – you won't even catch your eye on any distinctive detail. On the other hand, fans of the "wedge of bow" and the complete lack of decor should take a closer look at this instance.

From the start, only three colors are offered. Two of them are as boring as the design of the device, but the golden one is mottled with patterns. Apparently the "agility" of the developers was enough only for her. However, these are not all "tricks" – this option has a fluorescent coating. Therefore, such an instance will glow in the dark.