VOOPOO Find S Pod Kit – so, for a change 
Already that day in a row we start with the new items from VOOPOO. Yes, these guys prepared for the last exhibition, perhaps more furiously than all manufacturers. And again, the new device belongs to the AIO segment. Looking ahead, I'll say that she doesn't carry anything supernatural in herself – this is an ordinary device, however, it could not do without an interesting moment.
VOOPOO Find S Pod Kit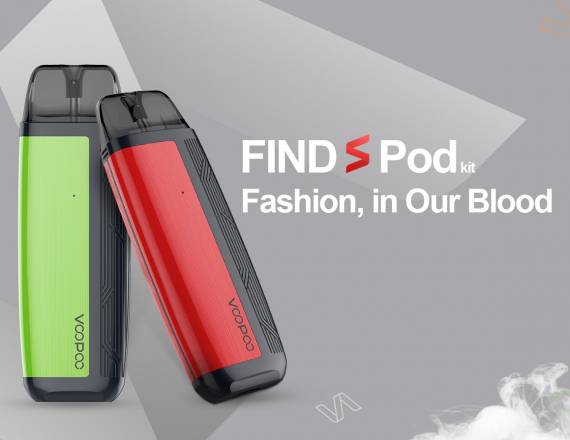 Dimensions: 85.7 x 28.8 x 12.4mm
Weight: 30g
Case material: aluminum alloy + plastic
Power: built-in 420mAh
Cartridge capacity: 1.8ml
Evaporator resistance: 1.6Ω
Output power: 6 – 12W
Voltage range: 3.2 – 4.2V
Work mode:POWER (thermal control mode)
Protection: against low / high resistance, from overheating, from short circuit, from overcharging / overdischarge
Connector type: magnetic
Screen / diagonal: no
Micro-USB port / charging: yes, charging current 0.35A
Color: see photo below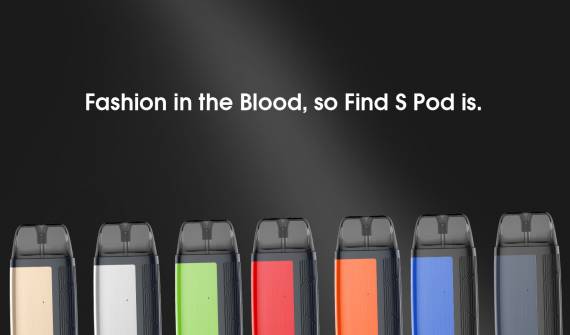 Options
– Find S mod
– replaceable cartridge (preinstalled)
– USB cable
– user manual
– warranty card
– chip certificate
The appearance of the device is pretty neat, the form factor is convenient, the dimensions are small – decent ergonomics and stealth should be expected. In the decor, the contrast of colors again rules the ball – this time, the developers divided the device with a vertical line. But really, it's different)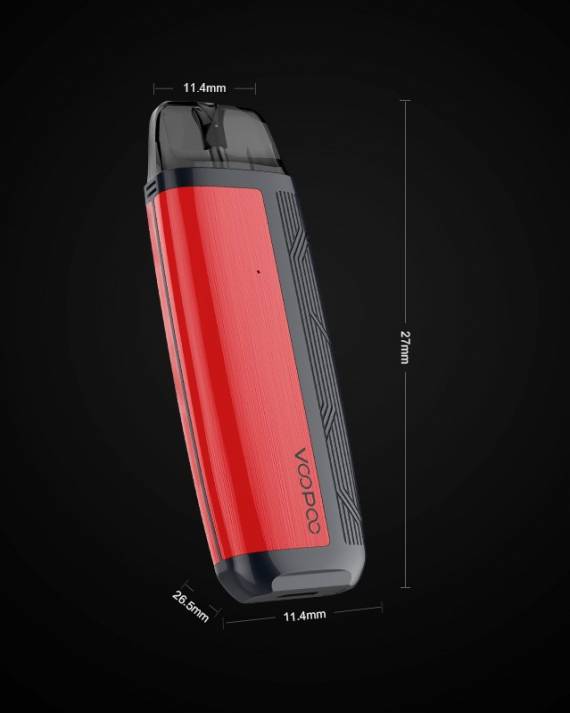 With the assortment of colors, the manufacturer did not stint, and presented six options right from the start – here you have both a non-smoldering classic and bright spots for the upcoming summer season.
Cartridge of medium capacity, it will refuel on the side. However, this does not mean at all that it will be possible to do this without extracting it directly from the mod. Silicone plug plugs the causal hole. The resistance of the built-in evaporator is also average.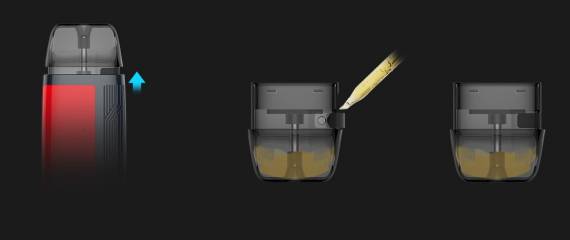 The main body is equipped with a built-in battery of very small capacity. A full charge cycle will take a little more than one hour, the causal connector is placed at the bottom of the device.
There is no fire button on the body of the mod, hence the conclusion – it is activated by puff. But there is the smallest "crumb" LED indicator, it will inform its owner about the remnants of the "vitality" of the battery.
All this economy is controlled by a new chipset, which is already familiar to you. By the way, the device has the functionality of "thermal control", so the developers promise a life without a garik.