Voopoo NAVI POD Mod – a triple airflow system and a win-win design
The second on the agenda will be a more serious set. He came out from under the wing of the Voopoo company, which not so long ago showed the light immediately a bunch of representatives of the starting segment. Now the developers decided to leave the new-fangled "bars" and recall the form factor that made the "revolution" in updating the pods.
Voopoo NAVI POD Mod

Dimensions: 96 x 33 x 18mm
Weight: unknown
Case material: zinc alloy – plastic
Power: built-in 1500mAh
Chipset: GENE.AI
Cartridge capacity: 3.8ml
Evaporator resistance: 0.45 / 0.6Ω
Output power: 5 – 40W
Voltage range : 3.2 – 4.2V
Operating mode:POWER, PUFF mode
Supported resistance: 0.1 – 3.0Ω
Protection: against low / high resistance, from overheating, from short circuit, from overcharge / overdischarge
Connector type: magnetic
Screen / diagonal: yes, 0.96 "
Micro-USB port / charging: yes , charging current is unknown
Color: see photo below

Options
– NAVI mod
– replaceable cartridge (pre-installed)
– replaceable evaporators 2pcs 0.45 / 0.6Ω (one pre-installed)
– USB cable
– user manual
– warranty card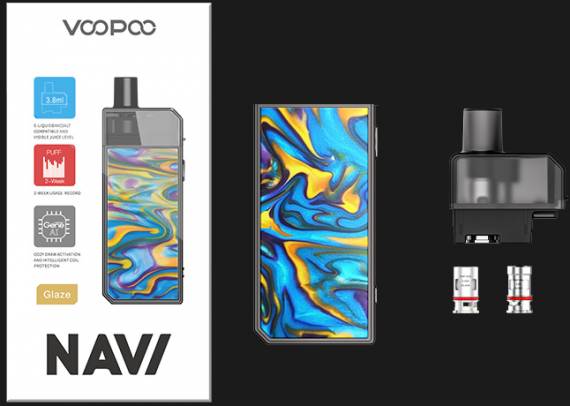 The exterior of our guest is quite decent – for me personally, this form factor is most attractive among the hearths. The color inserts are responsible for the decor – the manufacturer's proven move since the first dredge. Dimensions, probably, you will not name small – all in height our hero contraption is not the most modest.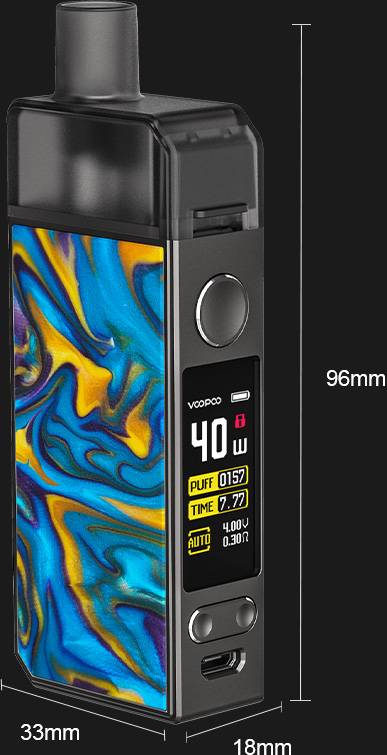 From the start, developers offer a very decent palette of design – as many as seven colors. True, the color of the main body is invariably dark.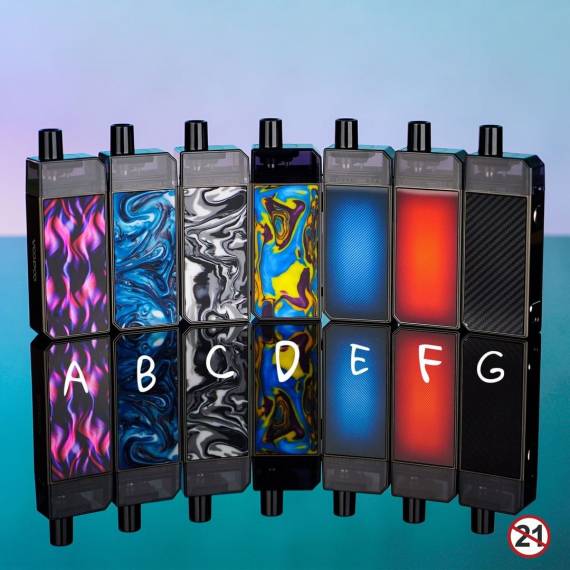 The replacement cartridge is fixed with magnets. Its capacity is decent, only it will have to be refilled from below. The drip type is non-removable.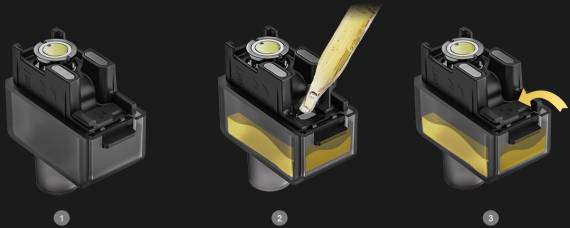 There will traditionally be two replaceable evaporators in the kit. However, the developers say that the novelty will be able to digest the PnP series coils.

About adjusting the tightening, not everything is clear. The developers claim a triple airflow system. According to the designers, the so-called "pneumatic" system and the usual manual adjustment will be available. Most likely, it will be possible to understand the aggregate principle of operation of such a construct only in practice.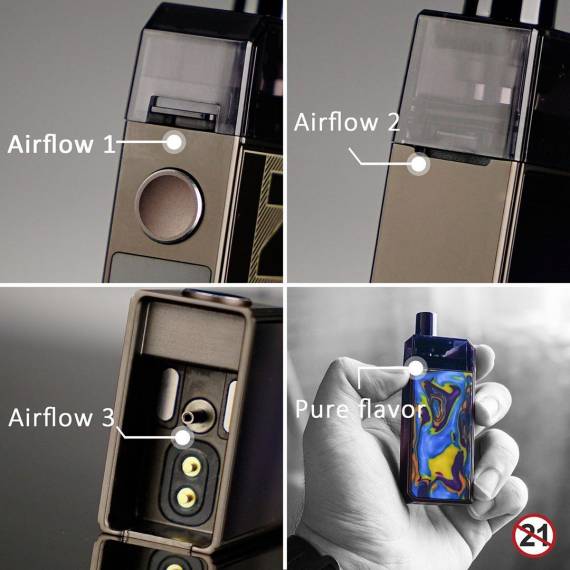 The main body is rich in a full-fledged control panel and a color display of a standard diagonal. The fire button is rather large, the rocker of the control keys is much smaller. Moreover, I met information that the activation of the device is possible, both through the button and by tightening.