asMODus Gohiba Kit – an unremarkable "rectangle"
Congratulations, colleagues – today is the twenty-first day of our marathon. And this, in turn, means that the third week has passed since the moment we launched the action – "not a day without a new AIO kit". As you understand, today is no exception.
I offer you an introduction to a simple device from the company asMODus. After the long-awaited update of their flagship, the guys decided to take a "break" and start developing in the lower price segment. Therefore, just the other day, two devices were presented right away, we will see the first of them right now.
asMODus Gohiba Kit

Especially a lot of photos were not presented to us, except perhaps a little. And the information was "exposed" only the most necessary. Therefore, we will get to know each other as if casually.
Dimensions: 103.2 x 15.4 x 15.4mm
Weight: unknown
Case material: zinc alloy + aluminum alloy + plastic
Power: built-in 650mAh
Cartridge capacity: 1.5ml
Evaporator resistance: 1.6Ω
Output power: unknown
Operating mode: POWER
Protection: against low / high resistance, from overheating, from short circuit, from overcharging / overdischarge
Connector type: magnetic
Screen / diagonal: no
Micro-USB port / charging: yes, charging current is unknown
Color: see photo below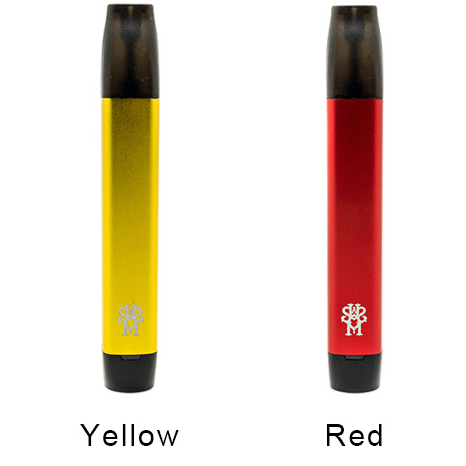 Options
– Gohiba mod
– replaceable cartridge (preinstalled)
– USB cable
– user manual
– warranty card
The appearance of our guest is very simple, you can't even say that this device came out of the pen of such a famous brand. Unless the logo, as the only element of the decor, can testify to this fact. All this situation can be characterized, alas, with just one word – it is not interesting.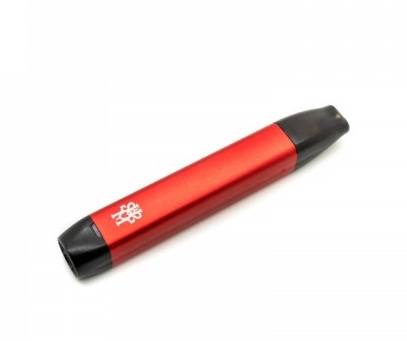 The color scheme and that none – any strange attitude to this new product from the manufacturer, do not you?

Replaceable cartridge of small capacity, it will be refilled on the side – the causal hole is covered with a silicone
plug. However, for this manipulation it will certainly have to be removed from the mod. Built-in vaporizer on familiar cotton – designed for liquids with a high nicotine content.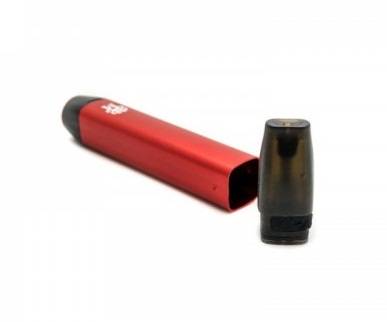 The main body was supplied with a small-capacity built-in battery, although with such dimensions it may still be nothing. The charging hole is located at the bottom, its current is not reported.

There are no activation buttons – it means it takes a drag. But on board there is a small LED indicator of the battery charge level. Everything, like everyone else – nothing remarkable.